Weekly Wellness Devotion: What's Your Motivation?
You've tried to crack the whip and get healthy.. It hasn't worked because every motivation for successful,permanent lifestyle changes that you've examined thus far has been temporary. Let's now look at a "Finish Strong" approach to solid motivations for successful, permanent weight loss. In our weekly Facebook posts, we explore the power of finding the motivation for a healthy lifestyle in 4 anchor categories for Christ-centered motivators. Each one focusing on the "why" for healthy choices over just "what" to do to sustain a healthy lifestyle. As believers we have been offered life and offered the opportunity to live it in abundance. Will you join me in the challenge to embrace this truth, and not just diet, but "Live It"?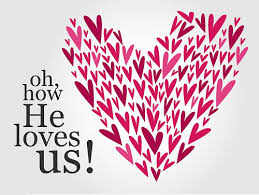 Dear Lord, give me an obedient spirit and help me to set aside my own desires. Father, I pray for Your strength as I strive to follow Your will for my life. On this journey, I claim Your promise that if I pray believing I will receive whatever I ask in prayer.
Want More? Submit your information below and receive our weekly Wellness News Letter!